Some Saturdays when we're in the studio, I feel a particular synergy among Steve, J.B. our guest(s) and myself. It's like we're all firing on all cylinders, and everything just flows. Last Saturday (April 16) was just such a day.
We had Jonny McGovern via CleanFeed audio – which worked perfectly, for once! – and he was the quintessential ASS guest... funny, forthcoming and fun (not to mention furry). Among other things, the iconic comedian/singer/podcast host revealed that everything on him is proportional:
Adam: If your penis were a vegetable, what vegetable would it be? 
Jonny: A garden-fresh extra-size zucchini, I guess. 
Adam: Wow, how big is it, really? Like in inches? 
Jonny: I mean, I'm 6'5''. 
Adam: But how many inches? Like, are we talking 8? 9? 10? 
Jonny: It's up there. 
Adam: And thick? 
Jonny. Yes.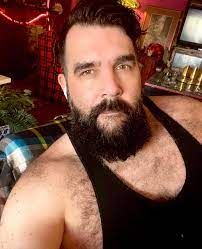 Endowed and Proud
Jonny also told us about his experience as part of the cast of Logo's Big Gay Sketch Show – and the fun he had touring with Dita Von Teese (including lots of road ass). The episode will be available HERE for free beginning Saturday, April 23.
For the second hour that day, the episode that premieres for DNR Studios subscribers this coming Saturday, April 23, our guest was the Bateworld star known as Milking Coach. He's a masturbation master who specializes in "milking" hot young guys, whom he refers to as "bulls." I had many questions for the coach, including whether he doesn't ever want to do more to these guys than just milking.
"I've always gotten the best pleasure from solo masturbation," he told us. "About 10 years ago, I thought, ohmigod, I'm so weird. But I can't be the only one who really gets off solely from masturbation. And I found the word 'solosexual,' which I'd never heard before, on Bateworld." 
It turned out to be a rather enlightening interview, and Coach had a great sense of humor to bate... er... boot.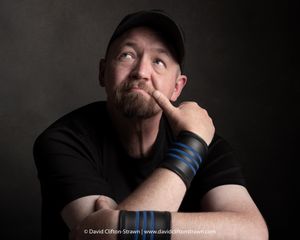 Got Milk?
Finally, I've mentioned a few times that I recently performed a naked comedy and music show in Wilton Manors, FL with my ex, Patrick Bodd. We recorded one of the performances (audio only), and I thought I'd share my favorite moment from the show, which is when we sang a cover of Love's Recovery by the Indigo Girls. You can listen to it HERE. (Warning: Listening to this may produce tears and lesbianism.)
Hiding Our Candy
 
That's all for this week, kids. Thanks as always for listening and leaving so many great reviews.
xoxo Adam
 
Visit all my links HERE.