I'm baaaaack! Sorry to have fallen off with the blog posts lately; I've had an unusually busy couple of weeks. But all my extracurricular obligations have ended for the moment... just in time for NYC Pride Weekend!
This is my favorite time of year, and since we're past the worst of COVID (fingers crossed), the celebrations across the city should be off the chain. (Of course, now we've got Monkey Pox to worry about, but so far the spread is relatively contained – with only 30 known cases since early May. Fingers crossed again.)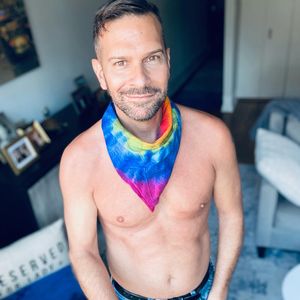 God, save us from the Monkey.
For tomorrow's Pride episode of the ASS, we're not live in studio (duh!), but we do have a brand new episode featuring legendary journalist Michael Musto. Michael is one of those iconic figures who are inseparable from one's image of New York City – like Fran Lebowitz, Al Sharpton and the Statue of Liberty. It's always a thrill for me to have him on the podcast, because I've been reading his dishy columns in the New York papers since I was a mere twink.

We talked to Michael about the fact that he is one of the most sought-after talking heads in documentary filmmaking – having appeared in well over 120 such films. This comes with some benefits, but mostly, says Michael, it's a big pain in the ass. We also asked Michael what his reaction was when he learned that notorious club kid murderer Michael Alig, whom Musto knew and covered extensively in the 90s, had died. And we discovered that Michael is deathly afraid of my dog, Lady.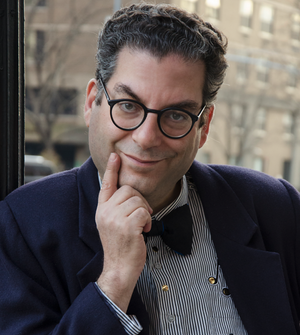 Who let the dogs out?
DNR Studios subscribers can listen to this episode beginning tomorrow (6/25), at 11AM ET. Also tomorrow, non-subscribers can listen to last week's fabulous interview with comedian/actor Rick Crom, who's currently starring off-Broadway in Sarah Silverman's The Bedwetter. Rick is always a terrific guest, and he was a hoot last Saturday, talking about sex after 60 and performing his stellar Johnny Carson impression. Listen to that episode free HERE.
A quick shout-out to my former co-host, Ryan Frostig: He debuted his new cabaret show this past Wednesday at the Green Room 42 in NYC, and it got rave reviews! Ryan is performing the show again tomorrow night (6/25), and you can still get tix HERE.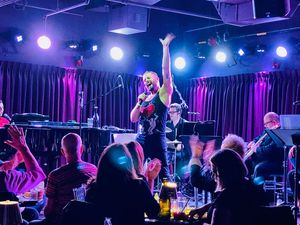 Go, Frostpig!
That's all for this week, kids! Wishing you all a joyous and safe Pride. Thank you for listening, and please keep those reviews coming HERE.
xoxo Adam