Yikes – I'm so behind on this blog. And we've got a lot of catching up to you. But first, my review of "Bros," the first gay rom-cam ever released by a major studio:
First, I don't know that I've ever identified more with any movie character than Billy Eichner's Bobby Leiber. (Holly Hunter's Jane in "Broadcast News" is now a distant second.) 
Leiber is a gay, white, horny, Jewish, New York City-based podcaster who went to grad school for journalism. He talks too much, complains about everything, has no filter and is a hopeless romantic masquerading as a cynical misanthrope. 
My favorite exchange of the whole film is when Luke MacFarlane's Aaron exclaims, "You're intense!", and Bobby replies, simply: "Yes." 
It me.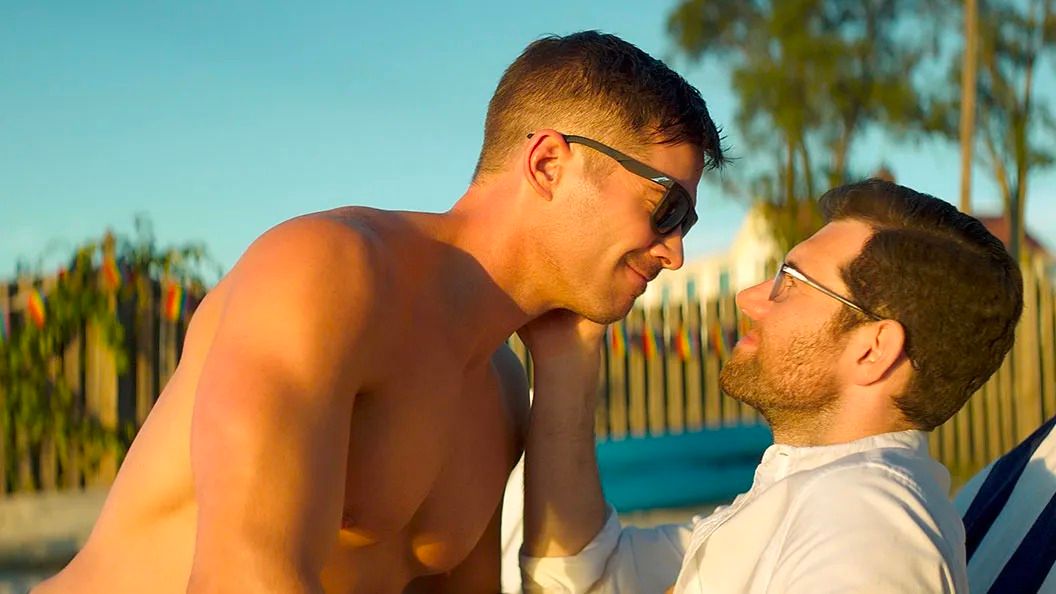 Bros Before Hoes
So it's hard to objectively evaluate a film that I sat through mostly wide-eyed, gasping, flooded with memories of experiences nearly identical to those I was watching play out on the screen. At least for me, "Bros" gets a lot of things exactly right. 
It also gets some things wrong. Eichner is clearly aware of the fact that he's a white cis guy asking us to care about his story at a time when more marginalized queer communities, including trans folks and queer people of color, are rightfully demanding that we pay attention to theirs. 
Eichner and his screen alter ego acknowledge this over and over again in the film, as if to say, "Look at how woke I am! I can see my own privilege!" And yet, nearly every non-white and/or non-cis character in "Bros" feels like a token to me. When Bobby sits down with a group of close friends for dinner, they collectively come across as a casting sheet, rather than an authentic friend group. I could literally hear the pre-production conversation in my head: "OK, we need two black gay guys, one Asian gay guy, one white trans guy, one cis straight woman..." etc. 
The same is true of Bobby's colleagues on the LGBTQ+ Museum board, although they at least get to have some personality traits that go beyond their gender, racial and sexual identities. It's also true-to-life that such a board would be carefully assembled to represent diverse queer communities. But I don't know anyone who selects their friend group using the same criteria, and I'd be suspicious of anyone who does. 
In spite of those blind spots and a few awkward scenes that could have been left on the cutting room floor, "Bros" succeeds for me. It is not only a thoughtful and provocative discussion of urban queer life – and especially dating life – in the 2020s, but most of the time, it's also hilarious. I had at least a dozen LOL moments, especially during the movie's Grindr chat scenes and the celebrity cameo-packed ending. And I found myself genuinely moved at the end, even though I knew what was coming, as dictated by the standard rom-com formula, which "Bros" both mocks and celebrates. 
The casting is also a kick, with every straight character played by an out queer actor (save for the celebrities who play themselves). That casting is itself a bold statement about Hollywood's traditional casting of straight, cis actors in queer roles. It's also a very funny running joke. 
Finally, I was thrilled to discover that no fewer than FOUR performers we've had as guests on the Adam Sank Show podcast appear in the film: Jai Rodriguez, Julia Scotti, Rick Crom and Alex Ringler (whose naked ass has never looked better). 
"Bros" isn't perfect, but it's the most fun I've had at the movies in a long time. Go see it.