I made the mistake of introducing professional organizer Jeni Aron, who appeared on the podcast last Saturday (3/12), as a lesbian, assuming that she was one simply because her partner is female. She corrected me on the air that she's actually attracted to all genders and identifies as queer. You'd think after five years of hosting the show that I'd learn to ask first.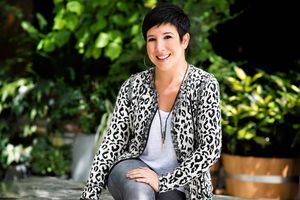 Not a lesbian.
In any case, Jeni's sexuality is perhaps the least interesting thing about her. She's one of those people I just find compelling, no matter if she's talking about the underlying issues that cause clutter to pile in people's homes or whether she colors her pubic hair. (You'll have to listen to the episode to find out.) 

If you're a regular listener of the A.S.S., you know that my favorite guests are the ones who can go from poignant to ridiculous and back again at the drop of a hat, and that's Jeni to a T. We loved having her in-studio, and I think you'll find the interview more gripping than you'd expect, given the topic.

Speaking of gripping (and stripping), this Saturday (3/19), we'll be live with former American Idol contestant David Hernandez. We had David on the A.S.S. last year, and I was surprised and delighted by how open and easygoing he is – and so willing to talk about anything. Most people in entertainment are out there trying to carefully manage every aspect of their image, but David's just keeping it real. After being nationally shamed for his gay-stripper past – a fact that emerged during his time on Idol – David is out this week with a new E.P. titled "Don't @ Me," as well as an accompanying book of full-frontal nude pics, #NSFW.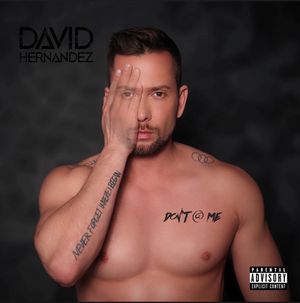 He can @ me anytime.
Both the book and the album are a giant "fuck-you" to David's haters and shamers. Rather than trying to sanitize himself like so many other LGBTQ celebs, David is basically saying, "Here I am. I'm an artist, I'm a gay man, and I'm sexual. Deal with it." I love him for that, and I can't wait to ask him about the experience of working on both these projects – as well as his triumphant run in Naked Boys Singing and his OnlyFans page. (Insert eggplant emoji here.)
On another topic, and as I mentioned last time, I am coming out of retirement for four nights only (March 31-April 3) to do naked standup in Wilton Manors, FL. And I'll be joined by my naked singer-songwriter boyfriend, Patrick Bodd. Tickets are now on sale, so click here to get 'em while they last.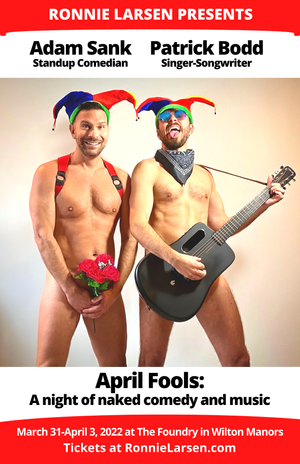 We're hoping it's not too cold onstage.
Don't forget to leave us those ratings and reviews on Apple Podcasts. And as always, thanks for listening! 
xo Adam