UPDATE: It turns out that Derek and Romaine DID, indeed, submit for a 2022 Podcast Award in the LGBTQ category (albeit later than most). So please vote either for them OR for If These Ovaries Could Talk in that category. But vote for the A.S.S. in the Comedy category!
___________________________
Belated happy 4th of July, kiddos!
I'm behind in my blogging again. So, in lieu of an apology, here's a photo of my behind.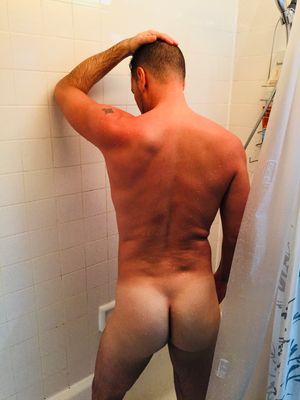 Butt seriously...
Now that I've gotten your attention, it's time to nominate the A.S.S. for a 2022 Podcast Award! And the good news this year is, we're not competing against any other DNR Studios shows! That's because 1) I entered us in the COMEDY category this year, and 2) The only other DNR show to submit this year was If These Ovaries Could Talk, and they're in the LGBTQ category. So, here's what I'm asking you to do:
Go to www.podcastawards.com
Register as a nominator and voter. It's fast, free and easy, and they won't spam you. Make sure you click the box agreeing to become a voter as well.
Nominate Adam Sank Show in the PEOPLE'S CHOICE and COMEDY categories. (Note – it's listed without the "The" – just "Adam Sank Show.")
Nominate If These Ovaries Could Talk in the LGBTQ category.
Nominate whomever you'd like in the other categories. (If you're not familiar with the shows in a given category, just select one at random.)
Go back to the site anytime between Aug. 8-Sept. 13 and make sure you vote for A.S.S. and Ovaries in the categories in which we're nominated!
Thank you in advance for your help!
We've had some really great guests on the show lately, at least according to the listener feedback I've been getting. In particular, make sure you listen to Ep. 238 with actor-comedian Rick Crom and Ep. 239 with legendary journalist Michael Musto, both of which are now free on Apple Podcasts. Both of these guys know how to give a fun and lively interview, and it makes my job a lot easier.
Speaking of easy, my trusty co-host Steve is taking off the month of July due to his multiple visits to The Woods Campground, the idyllic playground for horny gay men located in the Poconos Mountains of Pennsylvania. But not to worry, we'll be hearing from Steve in a series of live call-ins we're calling "Steve is Into the Woods." (Cue the Sondheim music.)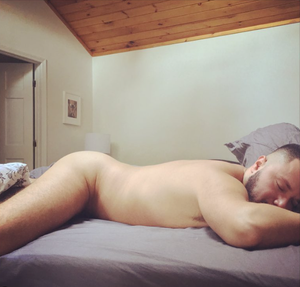 Waiting in the Woods
This means I'll be sharing the studio with some delightful guest co-hosts throughout the month. For the first two Saturdays, it's notorious NYC drag queen Logan Hardcore! Logan and I were live together on July 2 – guestless, no less – and it was a wild ride. Prepare yourself for Logan's evil laughter after I tell a horrific story about a woman who gave birth to a headless baby.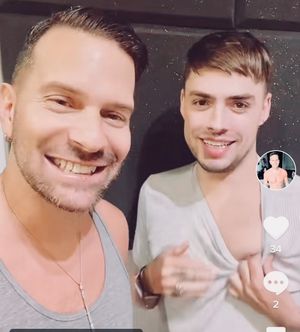 And he took out his titty.
Last thing before I go: We've experienced some significant growth in our listenership over the past three months. I am thrilled, but I want more... MORE... MOOOOOOOOOORE! The No. 1 thing you can do to help us grow, aside from posting reviews to Apple Podcasts, is to tell your friends about us and share posts about us on social media. We will be eternally grateful for it.

Thank you and much love.
xoxo Adam