It's been a minute. Updating this blog on a regular basis has proven to be a challenge for me, especially as my work life – as in my actual job, not the podcast – has become far more intense than it used to be. So rather than trying to catch up on everything that's happened since my last post, I'll just let you know the latest.
On the most recent episode, I sat down with Richard Pryor, Jr. for an amazingly candid and revealing interview. In fact, it was so revealing that I sent out a press release after the fact:
________________________________________________

Richard Pryor, Jr. Sheds New Light on Sex Abuse Allegations against Comedian Paul Mooney 
Son of legendary comedian Richard Pryor also discusses his father's own fluid sexuality with Podcast Host Adam Sank 
Nov. 14, 2022 (New York City) – In a new and exclusive interview on the Adam Sank Show Podcast, Richard Pryor, Jr., the eldest son and namesake of the comic trailblazer, clarified his response to a report that the late comedian Paul Mooney was one of the men who sexually abused him as a child. 
In his 2019 memoir, In a Pryor Life, Pryor Jr., now 60, wrote about multiple instances of sexual abuse he suffered as a minor. But he didn't name any of his abusers in the book. 
Shortly after the book's publication, a former bodyguard for Richard Pryor, Sr., Rashon Kahn, claimed in an interview that Mooney had had sex with Pryor Jr.,  leading Pryor Sr. to put a million-dollar bounty on Mooney's head. Jennifer Lee, the widow of Richard Pryor, Sr., then repeated that allegation in a tweet. 
Through his publicist, Mooney denied the accusation in August 2019. He died two years later, in May 2021, after suffering a heart attack. 
In Pryor Jr's interview on the Adam Sank Show podcast, the host asks him if, given Mooney's passing, Pryor Jr. now wishes to confirm that Mooney had been one of his abusers. 
Pryor responds: "Generally when people speak up about someone who has passed and talk about what they've done – especially someone as popular as Paul Mooney – that person who was the [victim] is attacked. Because they say that [the deceased] person can longer defend themselves. 'Why didn't you say something when that person was around?' So to avoid retribution because of that, that's why I haven't said anything, even after he passed away." 
Reflecting on the media attention that followed Kahn's naming of Mooney, Pryor Jr. says: "At the time, when it all came out, it floored me. People were like, forcing me to say something, and that even made it harder for me to say something because of that."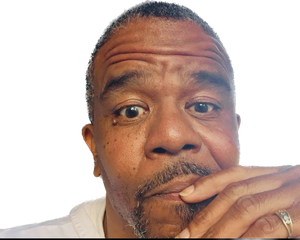 Richard Pryor, Jr.
Sank also asks Pryor Jr., who is openly gay, about his father's own sexuality. In a 2018 interview, music producer Quincy Jones claimed that Pryor. Sr. had once had an affair with Marlon Brando, a report echoed by Jennifer Lee. And Pryor Sr. himself had joked onstage about his sexual encounters with men. 
On the podcast, Pryor Jr. denies the Brando rumor but confirms that his father was open about his varied sexual experiences. "I don't know if he was bi or experimenting, but I know he did – has done – [sex with men] before. He's never shielded anything, really, from us. I remember he had a relationship with a transgender performer called Sir Lady Java back in the day. And I remember her being at the hospital when he had his burn incident [in 1980]. It wasn't anything that was hidden from us."   
Richard Pryor, Sr. died from a heart attack in 2005 at the age of 65, after years of battling Multiple Sclerosis. You can listen to Richard Pryor, Jr.'s full interview with the Adam Sank Show here. The interview begins about 35 minutes into the episode.
____________________________________________
I urge you to listen to the entire episode, which also features Tarik Daniels filling in for Steve. 

Tarik will be back with us again this coming Saturday, Nov. 19, when we interview one of my oldest and dearest (and hottest) friends, Emmy-nominated choreographer-turned-film director Brian Thomas. Brian's first film is an incredibly powerful documentary entitled Amy's Victory Dance, and it tells the story of Amy Jordan, a dance who overcame overwhelming odds – including blindness and a horrific bus accident – to survive and thrive. I honestly think it's going to nab an Oscar nomination.
Director Brian Thomas

Brian will also talk to us about what it was like working with Michael Jackson – and his take on those notorious child sex abuse allegations. 

As always, you can listen to this episode the moment it first airs by subscribing to the Adam Sank Show at DNRStudios. You can listen to all episodes beginning a week after they premier HERE.
Thanks as always for listening.
Much love,
Adam