Hey, gang. First, a quick update about the naked Florida shows which happen March 31-April 3: Tickets are selling fast! And Patrick and I are busily trying to put together a show that will rock Wilton Manors to its gay core. (To give you some idea of the flavor, we've written a song about fisting.) Get your tickets here while they last.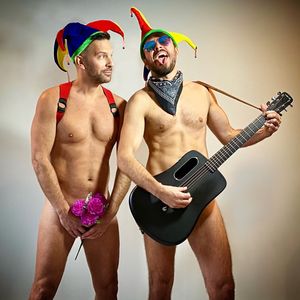 You don't bring me dick flowers...
On to the podcast: This coming Saturday (3/26), DNR Studios subscribers will get to hear our interview with Time Out NY Theater Critic Adam Feldman, who reveals his list of the worst musicals of the 21st Century. Adam's a great guest, because while he takes his work seriously, he doesn't take himself seriously. So I was able to ask him questions like "Have you ever jerked off in a Broadway theater?" Tune in at 11AM ET to find out his answer. Also, Steve, J.B. and I have an in-depth discussion of whether it's easier to be a top or a bottom. (Cue the gay sex sound drop.)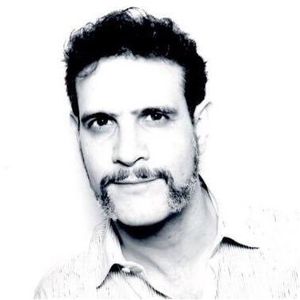 Madame, I'm Adam Feldman.
 
Speaking of gay sex, our David Hernandez interview from last Saturday (March 19) goes wide this Saturday. David was fabulous and candid as always about his American Idol stripping scandal and how he has since embraced his sexuality and identity as a proud gay man – one who often displays his (flawless) naked body to the public. "I get people that slide into my DMs... I literally just had someone yesterday that was like 'Why are you doing this? You don't have to show your body. You're talented enough.' I responded and said, 'I don't have to do anything. I want to do things. And this is what I'm doing.'"

I asked David what's the typical demographic of those who send shaming messages like that. "Ironically enough," he said, "it's our own community. It's the ones who have felt super-oppressed their whole lives... and they're projecting."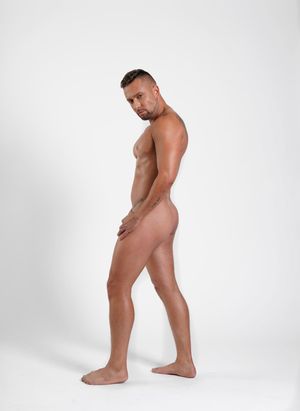 If I had this body, I'd be naked 24/7.

You can listen to the entire episode for free beginning at 11AM ET on 3/26 on Apple Podcasts and other streaming platforms. (But not Spotify cuz of the whole Joe Rogan thing.) Please keep those ratings and reviews coming! I woke up to another great one this morning:

As always, thanks for listening!
xoxo Adam