"It has now become the level ground for success for anyone that does drag. I believe that is completely incorrect," NYC drag star Pixie Aventura told us when I asked her why she won't audition for RuPaul's Drag Race. "It has now also become the only way to give someone a compliment: 'Oh my God, you're so good, you should be on that show.' Like my level of success is only based on what is seen on that show. Do I have the goods to go on that show? Yes. Do I like the show? No. I hate reality TV. I hate reality competition shows. It is the lowest form of TV because it panders to just drama and crap."
It's a compelling interview, and Pixie pulls no punches. You can listen free to the whole episode HERE.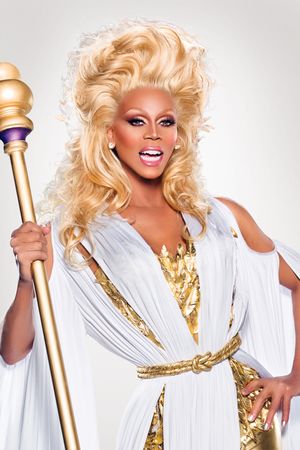 Shantay, Go Away
Speaking of compelling interviews, I was listening back to Scott Lowell's interview from 2017, which we re-ran for DNR Studios subscribers (along with some brand new content) this past Saturday, April 9. In addition to being an old family friend – he dated my sister Anna back in the late 80s – Scott's great on the air because he's so smart (which is not the case with many actors... cue the shade bell), and he has great stories about his time on Queer as Folk. Here's part of his recollection of the audition process for that show:

"The description for the character originally in the breakdowns was that he was chubby and balding. I got lucky in that [the QAF creators] didn't really have a clear idea in their head who Ted was. So I just went in and said, 'This is how I see the guy.' And what you see in the show was my version that I presented in my audition. It just resonated with them, and I ended up being the first one cast in the show."
This "Lost ASS" episode will be free for all beginning Saturday, April 16.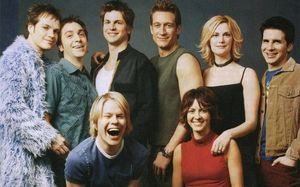 Isn't it Queer?
Also on April 16, we'll be live with the legendary Gay Pimp himself, Jonny McGovern, making his ASS debut. Jonny and I have crossed paths a few times in gay nightlife,  but I don't really know him, other than from his work, which includes his iconic music videos, Logo's Big Gay Sketch Show, and his popular YouTube series, Hey Qween. Now Jonny is teaming up with OnlyFans hottie Greg McKeon to find America's next champion GoGo star in OutTV's upcoming show, GoGo for the Gold. I'm excited for this interview.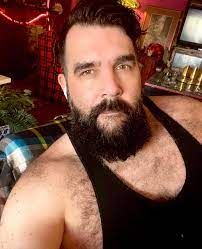 Dare to be Bear
Thanks for listening as always, and for all the great reviews.
xoxo Adam