Dear Reader:
We begin with an ethical dilemma: I recently became acquainted, via a Facebook thread, with a well-known gay porn star. This man has an interesting backstory; he was already known to many people before he began his porn career. Also, he has a truly magnificent penis. But after mentioning to him that I'd love to have him on the ASS – and he said he'd be into it – I had multiple people reach out privately and inform me that this guy is something of a right-winger.
He's not a Trumper – I actually found a tweet of his in which he says he can't understand how any LGBTQ person could support that POS. And he also posted on FB his opposition to Florida's "Don't Say Gay Law," although in the same post he stated that he admired Gov. Ron DeSantis's "approach to business."

That seems to align with one of his main political talking points – that COVID shutdowns were unnecessary and harmful. He seems to have a particularly visceral hatred for California Gov. Gavin Newsom, a man I admire very much. In general, he seems to prefer Republicans over Democrats, which, in 2022, is simply gross.
(Also, one FB friend claims that the porn star at one time was suspected of murdering his boyfriend, but I can find no evidence of this online.)

Now as y'all know, I've had people on the podcast with whom I disagree politically, most notably right-wing comedian Aaron Berg and a certain Canadian podcaster who shall remain nameless. You can check out both those episodes below:

Ep. 184: Aaron Berg Stirs Sh-t Up    
Ep. 189: Adam Interviews an A--hole
But honestly, I felt weird giving either of those guys airtime, because I find their views to be toxic and harmful. At the same time, they made for good radio. And the porn star in question doesn't seem to be nearly as wacked out as those two. (In a recent FB thread, he seemed to support responsible gun laws, which gives me tremendous hope.)

So what should I do? Do you want to hear me interview the big-dicked, right-leaning-but-not-Trumpy porn star? Let me know in comments.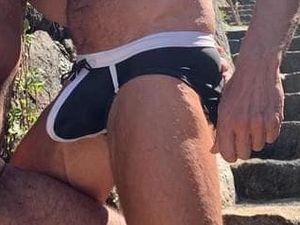 Yay or Neigh?

Speaking of COVID, I caught it... again. Symptoms were super-mild this time, no doubt owing to the fact that I am double-vaxxed and double-boosted. But the five-day quarantine meant that I had to record this past Saturday's two episodes from home, with Steve and J.B. in studio. Thus, the audio quality is less-than-stellar, particularly on the one featuring ASS favorite Drew Droege, which premieres this coming Saturday, June 11 for DNR Studios subscribers and everybody else the following week. Drew is one of my all-time favorite guests, but I had a very hard time hearing him throughout the interview, owing both to a questionable phone connection on his part and the fact that I was connected via the dreaded CleanFeed app.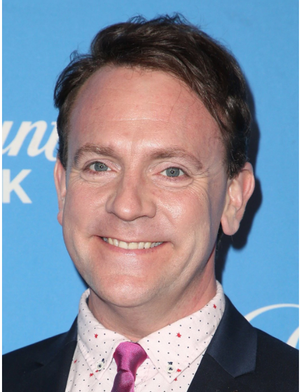 Say what?

I actually remastered the episode on GarageBand after the fact, doing my best to boost and clarify his audio for the interview segment, which makes me sound grossly overmodulated. Sorry, guys, we did our best. In any case, Drew is always charming, witty and talented. If you're in L.A. or New York, you should go out and see him in his renowned one-man show, Happy Birthday, Doug, later this month.
Our live episode this past Saturday featured master impressionist Rachel Butera, another one of my faves. This made for an instantly classic round of ASS Me No Questions, in which Rachel answered each question as a different celebrity – including Sandra Bernhard, Amy Schumer, Rosie O'Donnell and Roseanne Barr. It's truly hilarious. Everybody can listen to the episode free this Saturday, June 11 at 11:00AM ET by clicking HERE.
That's all for this week. Thanks for reading, listening, laughing, sucking etc.
xoxo Adam