Happy Friday, fam! 
Just two more days until we find out whether the A.S.S. has been nominated for a Podcast Award. I'm on pins and needles! BTW, now's a good as any time to make sure you're following us on all our various platforms:
Speaking of YouTube, we may be doing a video edition of the A.S.S. sometime in the near future. Stay tuned.
And speaking of the near future, I'm always excited to talk with the various actors, comedians, singers, activists and other talented folk that we're fortunate enough to have on the pod. But I am particularly jazzed about some of the guests we have coming up in the next few weeks. 

Note: I don't usually announce guests more than a week in advance, because people's schedules change, conflicts arise, shit happens, etc., and I don't want to jinx anything. But fingers crossed that the following folks appear as scheduled:

Aug. 6: Kelly Mantle – Kelly may be best known as a contestant from Season Six of RuPaul's Drag Race, but they were an established actor long before that, having appeared in major shows like NYPD Blue, Just Shoot Me, Judging Amy and The New Adventures of Old Christine. Their career has continued to blossom since Drag Race, including appearances on Lucifer, Modern Family and The Browns. We pre-recorded Kelly's episode last Saturday. They have a really fun, laid-back vibe, and it felt like I was talking to an old friend I've known for years, though it was our first time speaking. Plus, their uncle was Mickey Mantle! DNRStudios subscribers can listen to the episode beginning tomorrow (Saturday, 8/6) at 11AM ET.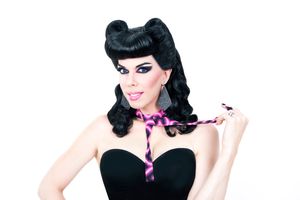 Kelly on the Telly
Aug. 13: Daddy Cream aka Jovon Joseph – One of J.B.'s favorite porn stars! I've been wanting to get Jovon on the show for a while. Aside from being ridiculously sexy, he's got a very interesting story, which he's completely open about telling. Here's a teaser: The year he turned 18, he went to juvenile hall, had a baby with a woman and made his first gay porn video. You want to know more, right? I certainly do.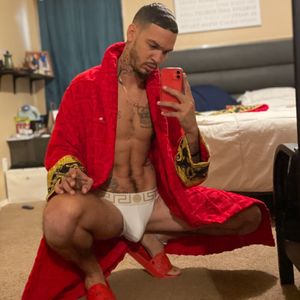 Um... Yum.
Aug: 20: Sanjaya Malakar -Yes, THE Sanjaya – iconic former American Idol finalist from Season 6. For years, I've been wondering, what ever happened to Sanjaya? I finally reached out to him, and we became social media friends. He's a total sweetheart with zero fucks left to give, and he is ready to tell ALL – from his personal life to the hideous treatment he received from Simon Cowell. I cannot wait for this one.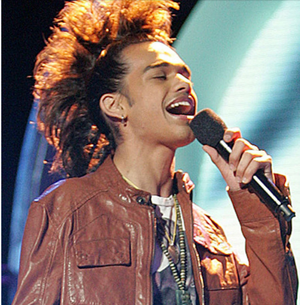 The Ponyhawk that Launched a Thousand Clips
Aug. 27: On and Dave Mekahel – On Mekahel is an Israeli model, reality star, clothing entrepreneur and social media superstar with over 2 million Instagram followers. He's got quite a story to tell, but so does his equally humpy husband, Dave, who once served time in prison for drug trafficking. We're going to devote most of the hour to these two.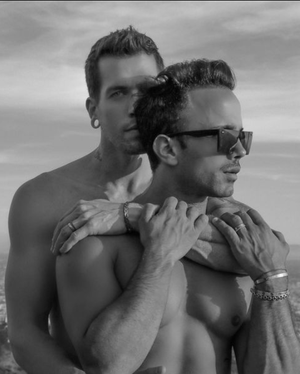 I'm Going to Ask if They're Looking for a Third
Good stuff, right? A reminder that you can only hear these shows live and throughout the week they first air by subscribing to the Adam Sank Show at DNRStudios. The rest of you can listen a week later on Apple Podcasts and most other streaming platforms.
Thanks for listening, and much love.
xoxo Adam