Hey, gang!
The Jonny McGovern episode is now available free for all. You can listen to it HERE. One of the things Jonny and I talked about was Logo's groundbreaking Big Gay Sketch Show, which I feel never got its due. Reflecting on his experience doing the show, Jonny said:
 
"It was definitely a whirlwind. I was at that time throwing parties in NYC and making music videos, and then I was kind of thrust into the high-pressure world of TV sketch, with the head writer of Mad TV and Rosie O'Donnell, who was the executive producer of that show. A lot of stars came out of that cast. Kate McKinnon was in the cast, Billy Eichner was one of the writers, Colman Domingo, who was on Fear of the Walking Dead and in Euphoria, Julie Goldman, who's one of my besties, Nicol Paone... it turned out be a real treasure chest of talents. We were sitting in a conference room at Viacom hoping not to get fired for the first three weeks."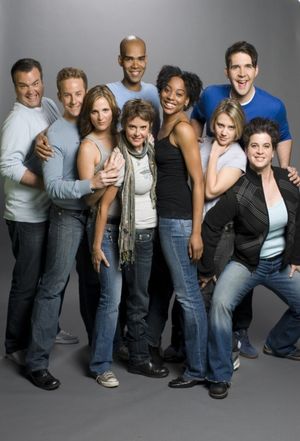 Big, gay and sketchy
 
We'll be live again this Saturday with two my favorite guests from the past, appearing together in studio for the first time: adult video stars and real-life boyfriends Dolf Dietrich and Jack Mackenroth.
The two handsome daddies had their share of drama last year, and both were very open about that when I spoke to them in separate interviews. Things seem to be going much better now, and I look forward to getting updates from them on their relationship, their porn star/sex worker careers and whether there's ever a day that they think, "You know what? I don't feel like fucking today. I'm just going to bake a pie."
What else would you guys like me to ask them? Leave your suggested questions in comments.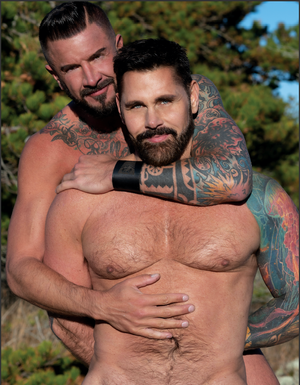 Who's your daddy?
Meanwhile, reviews of the ASS keep pouring in, and we've now had two reviewers request a photo of Steve's notorious butthole. That means only three photos remain! So leave your review now, and then email me to request that hole pic.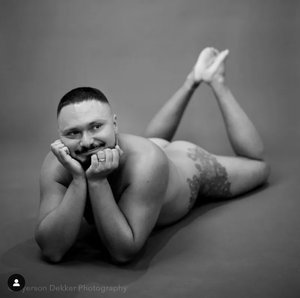 Hole lotta love.

That's it for this week! Thanks again for listening. Oh, and don't forget, there's tons of hot merch available to you in the Adam Sank Show store! So get yours now by clicking HERE.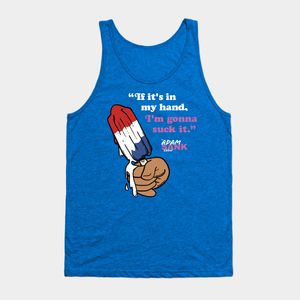 Makes a great Mother's Day gift!
xoxo Adam