Lots to discuss, kids.
First of all, the episode with Milking Coach is now available for free HERE. What I love so much about this guy is that he's talking in graphic terms about his love of jerking off hot young guys – or "bulls," as he calls them —  yet his persona is that of a mild-mannered, professional dude. It's like listening to your accountant talk about tugging dick. Here's an excerpt:
Me: Does your family know what you do for a living? Do they know about this identity you have?
Milking Coach: (Laughs.) Some of them do. Parents do not. Siblings do. Close friends do. Some aunts and uncles, but not the parents yet, that I know of.
Me: Do you have a day job, or is this like your full-time gig?

MC: So, it's really cool – This is my full-time gig. The Milking Coach stuff, the videos that I sell through that and the fan sites, and Bateworld. So all together, it's really all about cock 24/7 for me, Adam.

Me: Nice work if you can get it, right?

MC: Seriously, right? I'm living the dream.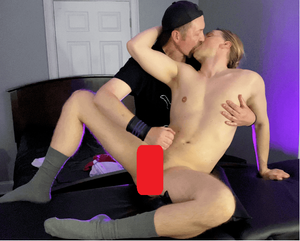 Talk About a Work-Life Balance...
We also discussed dick – and a whole lot more – this past Saturday (April 30) when we had gay porn power-couple Dolf Dietrich and Jack Mackenroth in studio together, an ASS first. I've had both men on the pod separately before, and what I've always admired about them is how open and honest they are. 

This time around, they talked about how they're gradually moving away from the sex trade – Dolf, to focus on his graphic design business and Jack, to complete his esthetician's license and start treating clients – and what their relationship has been like since Jack's public meltdown, stay in rehab 11 months ago and subsequent recovery from addiction to benzos. I asked them if the whole ordeal ultimately brought them closer.
"Absolutely," Dolf told us. "I've learned a lot about addiction and forgiveness and myself and like everything you can imagine."
Jack said: "Honestly, the cliché is very true, that what doesn't kill you makes you stronger. It was real, real shitty. A lot of people witnessed maybe 10 percent of the reality. So it was rough. Coming out of rehab was really rough. I think my brain is still recalibrating to a certain degree; I still have some issues sleeping. So it was a long fucking road. I got down to zero and had to claw my way back up, and [Dolf] was right there... it's not pretty, but it's great now."

The whole conversation was compelling, and we talked about fun stuff too...  like how they navigate emotional monogamy and which one of them is least likely to shower for days. Plus, twinkster comedian Drew Lausch guest co-hosted, which added lots of laughs. The episode goes wide for everyone this coming Saturday, May 7. Listen HERE.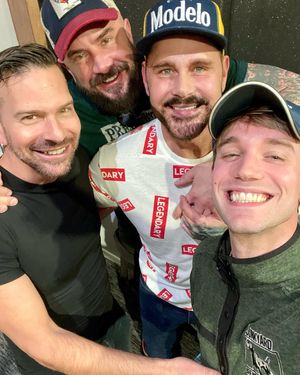 Two Daddies, a Podcast Host and a Twink
For the newest episode coming this Saturday (5/7) for subscribers, I sat down in studio with notorious NYC drag queen Logan Hardcore.

My relationship with Logan had an inauspicious beginning when we met on Fire Island some 15 years ago (which we discuss during the interview), and trouble seems to follow her wherever she goes. So I was rather surprised at how calm, collected, laid back and genuinely self-aware she is after all these years. I actually fucked up and started the interview 10 minutes early, which meant we had an extra-long time to talk. Topics ranged from:
Logan's recovery from addiction to drugs and alcohol after many years of massive messiness.
Her outrageous poolside shows at Fire Island's Grove Hotel and her legendary feud (and subsequent split) with co-hostess Dallas DuBois.
Her role as Shamer-in-Chief of gays partying during the COVID shutdown.
Her podcast interview with toxic catfish and drag persona non grata Sherry Pie.
Her legendarily meaty tuck.
Needless to say, Logan is a first-class guest, and you can be sure I'll be asking her to guest co-host the next time Steve is off. You can listen to this episode the moment it drops by subscribing to my show at DNR Studios HERE.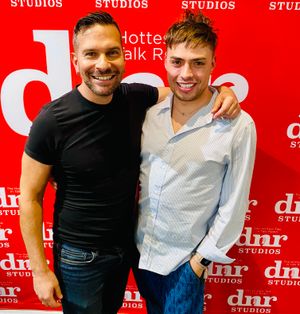 Fake Lips, Real Talk.
Finally, I woke up to a new and very sweet review today. Thanks, EastHollywoodGuy! Please keep 'em coming, gang.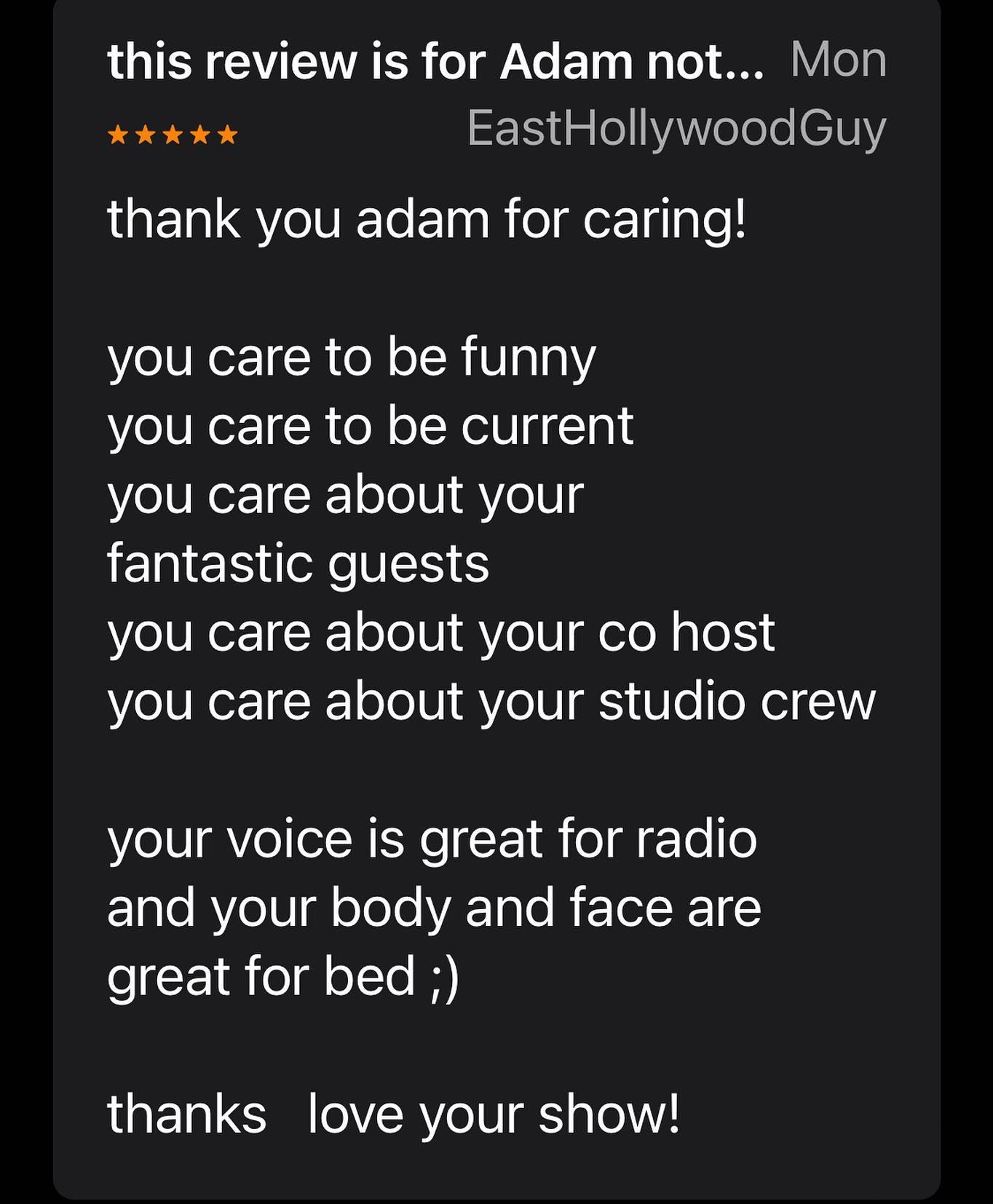 xoxo Adam