Sorry for the long break, Dear Readers; I took a week off for some R&R on Fire Island (which was mostly cloudy and rainy, but restful nonetheless).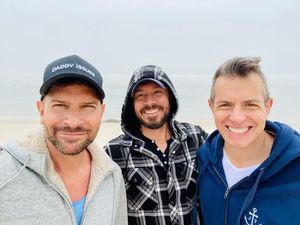 With Patrick and Jeffrey during a cloudy beach walk.
I'm back now, and as we head into a long holiday weekend, you have SO MUCH ASS to listen to in the car, train or plane or while lying on the beach.

To wit:
Best of ASS Porn to Be Wild – Our super-sized special looking back on some of the most fascinating (and dick-stiffening) porn stars we've had on the podcast, including Rocco Steele, Dolf Dietrich, Luke Truong, Eddie Danger, Chris Harder and Kenneth Connin. (If Kenneth's name is unfamiliar to you, he's the first ever quadriplegic person to appear in a gay porno, and his interview was fascinating.)

BONUS EPISODE: Adam and Ryan Take Over the DNR Show! – Back on May 6, former ASS co-host Ryan Frostig and I took over the Derek & Romaine Show while those two bitches were off on a listener cruise. It was a freewheeling hour in which Ryan regaled us with his stories of camping at Beltane – the Radical Faerie festival in the Smoky Mountains of Tennessee. That led to a longer discussion of drugs, partying and our favorite gay gatherings. We finished off the hour with a chat about And Just Like That, HBO's much maligned reboot of Sex and the City. 

Boy Radio Towers Above Us All – Beginning tomorrow (5/28), you can listen free to our episode featuring the incredibly tall, talented and gorgeous Boy Radio. "Radio," as he asked me to call him, is a sweet and easygoing as can be, but I was still intimidated by his star quality. His music rocks, and he and my co-host, Steve, go back many years... to a time when they both pretended to be straight! (Can you imagine?) Listen tomorrow to his episode HERE.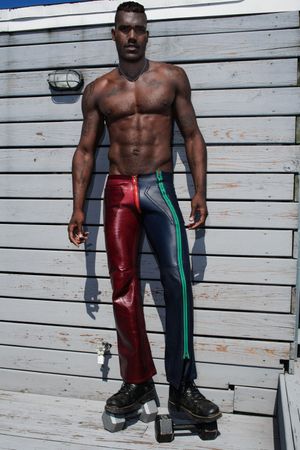 I mean...
Best-Selling Author Suzanne Simonetti – Also tomorrow is a brand new episode featuring the author of the acclaimed best-selling novel The Sound of Wings (which makes for the perfect summer beach read, by the way). Suzanne's a sweetheart, and she gave us a really interesting glimpse into the process of writing her book... and how she felt when it became so successful. You can listen to her episode beginning at 11:00AM ET this Saturday, May 28 by subscribing to the ASS at DNR Studios HERE.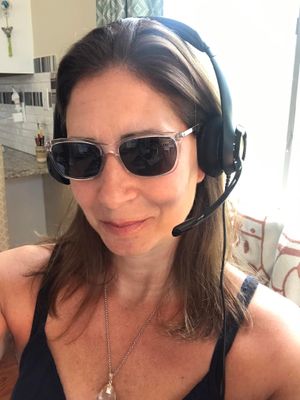 And could she be more fabulous?
So yeah... that's a lot! As always, I'm so grateful for your listener reviews. Please keep them coming. Wishing you all a happy, healthy, fun-filled Memorial Day weekend.
xoxo Adam