(Extra points for anyone who gets the title reference.)

Some weeks back, I posted about an ethical dilemma I was having with regard to booking a huge-dicked and seemingly nice but possibly right-wing porn star. Well, I did it. The porn star in question is Dallas Steele, and his episode is currently available for DNR Studios subscribers and will go wide (like his penis) to the rest of you on Saturday, July 23.
In the end, I'm so glad I decided to have Dallas on; his interview turned out to be one our most compelling ever.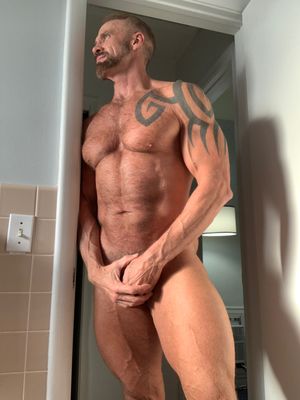 And the view ain't bad either.
Dallas has an unusual backstory; for 23 years, he worked as a local TV news reporter and anchorman before shucking it all for adult video work. We talked about that – but things got a lot deeper, as Dallas revealed an unhappy childhood, including an adolescent suicide attempt, and the horror, many years later, of finding his own longtime partner dead of suicide.

After those revelations, we turned to his politics. Contrary to popular belief, Dallas is not a Trumper. He's not even one of those feckless third-party voters; he voted for Biden. Nor is he an anti-vaxxer, though he does have some anger toward the CDC over what he sees as regulatory overreach. We touched on that, as well as on the Black Lives Matter movement, about which his views are nuanced. 
I came away from the interview feeling like Dallas is a good guy whose heart is in the right place, even if he's been influenced somewhat by right-wing tropes. One of the things he said on the show is that he likes having conversations with those who hold differing political views to his own. I believe him, and I think the result was some great radio. I look forward to hearing what you guys think of the episode.
One performer with whom I'm in general agreement, politically and comedically, is Julia Scotti. The openly trans comedian, who made it big a few years back on America's Got Talent, has a hilarious new album out called Primal Cuts. On a recent episode of the A.S.S., we talked about the making of the album, how her comedy has evolved over the years... and how she feels about Dave Chappelle's virulently anti-trans material.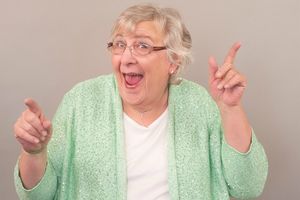 Beam me up, Scotti!
On the same episode, guest host Logan Hardcore and I discussed a list of famous historical facts that are absolutely wrong! (Here's a teaser: Napoleon wasn't that short. And contrary to what Logan thinks, he's not a tri-flavor ice cream.)
You can listen to the entire episode HERE.
In less fun news, I've been talking a lot on the show lately about monkeypox. It's real, guys, and it's here – especially if you're in New York. I have three friends who have been suffering with excruciatingly painful lesions on their anus. You do NOT want this. The vaccine distribution system has been a disaster so far, but please, as soon as you can, get vaccinated. And maybe refrain from humping for the time being, as difficult as that is when it's summertime and everybody's feeling frisky.
Finally, nominations are still open for the Podcast Awards! As a reminder:
Go to www.podcastawards.com. 
Register as a nominator and voter. It's fast, free and easy, and they won't spam you. Make sure you click the box agreeing to become a voter as well. 
Nominate Adam Sank Show in the PEOPLE'S CHOICE and COMEDY categories. (Note – it's listed without the "The" – just "Adam Sank Show.") 
Nominate Derek & Romaine or If These Ovaries Could Talk in the LGBTQ category. 
Nominate whomever you'd like in the other categories. (If you're not familiar with the shows in a given category, just select one at random.) 
Go back to the site anytime between Aug. 8-Sept. 13 and make sure you vote for A.S.S. and Ovaries in the categories in which we're nominated!
And keep those reviews coming! Thanks as always for listening.
xoxo Adam